My name is Yamanda, and I have OCHS. Obsessive Compulsive Hobby Syndrome. I cycle through craft hobbies like it's my job. My latest obsession? Sewing.
Actually I've been sewing clothes off and on for more than two decades now. My mom taught me how to work a machine when I was about 10, and since then I've used it to unwind and to counter my frustration with increasingly limited styles and shapes available in malls (aka fast fashion hell). It's empowering for me to be able to make a functional, stylish garment with my own hands -- which is why I never really understood why sewing has been relegated to "domestic work." I can count on one hand the handymen I've met or read about who could also design and implement a pair of slacks. I promise you, the measurements, artistry, and handwork required to tailor a piece of cloth to the human form rival any carpentry or masonry project, neither of which are considered domestic.
Unfortunately very early in my sewing journey, when I was in high school, I hit a sewing plateau. In retrospect I realize it was because I tend to pick projects that are too hard and then go too fast, only to burn out when the garment comes out unwearable.
Recently, though, I've been building my skills as a seamstress the right way, starting with simple garments and then making increasingly complicated versions of them until I feel they look as pretty as commercial things.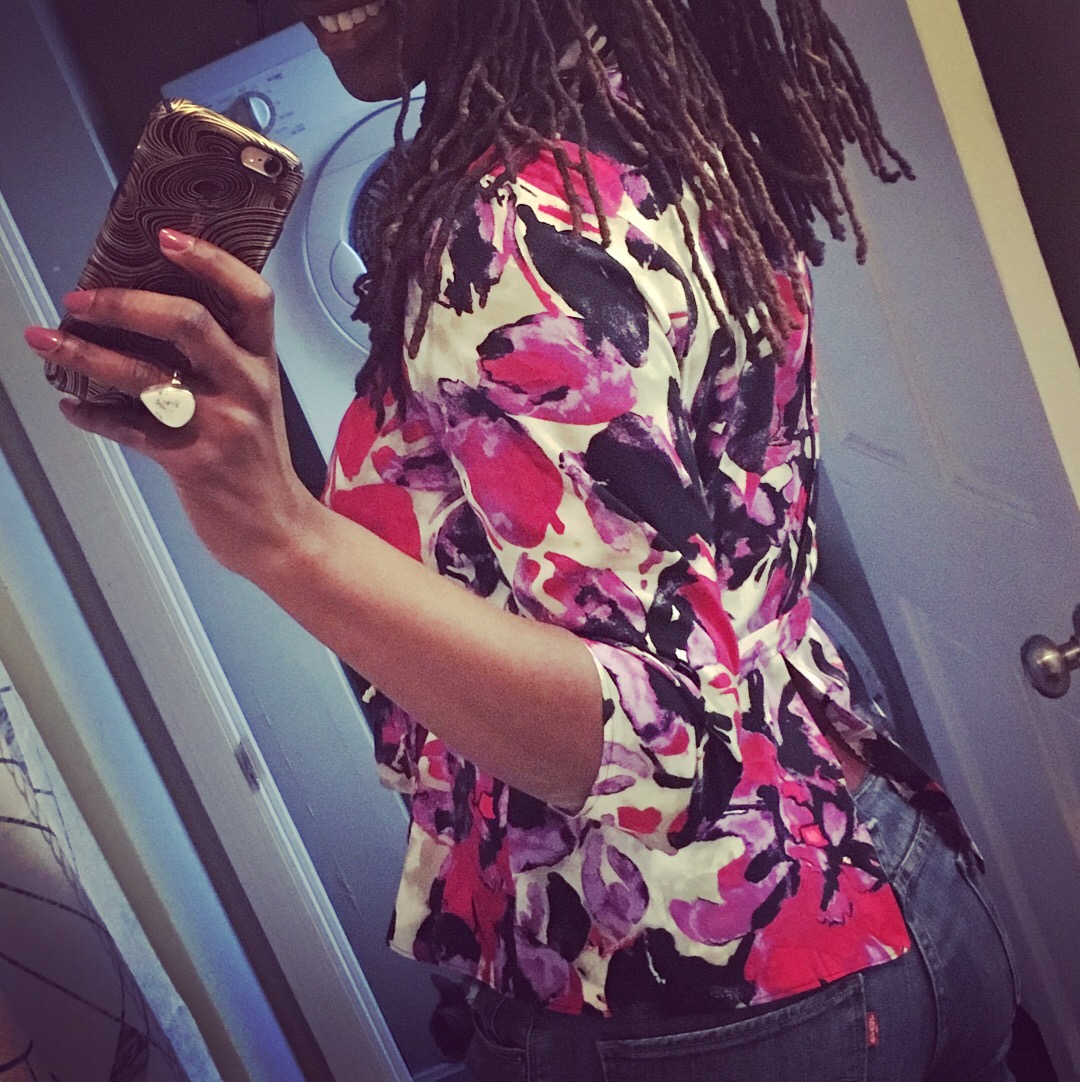 Yet I still get that old itch to try to make something extraordinary. I think part of me hopes I am a prodigy who just hasn't discovered her niche. Like one day I will wake up and - boom - be able to make expert... culottes (??) without a lick of practice.
Most recently that itch came in the form of wanting to make my own wedding dress. Frustrated by how expensive bridal gowns can be ($3,000 for something you only wear once, are you kidding me?!) I started to research what it would take -- and cost -- to make my own dress. It turned out even the most expensive bridal silks and satins max out around $50-60/yard wholesale. And it turned out I've already been practicing most of the skills needed to make a bridal gown like altering dress patterns, lining structured bodices, lengthening draped skirts, and sewing with slippery fabrics.
It was time to jump again, I guess.
Of course, I looked for inspiration on wedding blogs and Pinterest boards...
But I think what really inspired me to take the plunge was a random story I came across online. I read about Ann Lowe, the Black seamstress who designed and created Jackie Kennedy's wedding dress in 1953 -- twice! She had incredible talent but basically lost money on the dress because... racism. (See her gorgeous gowns and read her inspiring yet depressing story here.)
For my own dress, I challenged myself to make something ornate yet comfortable and classic for under $500. Here's my rough budget, in case you are curious:
The prettiest, most luxurious outer fabric I can find: $200 // If I'm going to save money by making the dress myself I'll have some room to splurge on fabric, so I'm thinking some treat-yoself duchesse satin, silk mikado, or silk organza, of which I'll need at least 5 yards at $20-25 per yard.
Soft, gauzy lining fabric: $75 // Habotai silk, 5 yards at $15 per yard.
Lace applique for handsewing embellishments on the bodice and train: $80 // Two panels at $40 per panel.
Notions and stabilizers: $30 // Silk thread, a sturdy zipper, silk covered buttons matching the outer fabric, interfacing, interlining, possibly some boning for a built-in bustier.
Miscellaneous supplies: $50 // Better scissors for delicate fabric, extra bobbins, tailor's chalk.
TOTAL ESTIMATED COSTS: ~$450
Next I needed to pick a base pattern that could be adapted to the design I have in mind. I know I want something with straps or sleeves because I have a smaller bust (and who wants to hike their dress up all night like a 1920s flapper cartoon). I also want the style to be fitted and structured with one surprising element -- maybe an oversized bow or a fishtail shape at the bottom. With those parameters in mind I searched online for weeks and eventually settled on six candidates:
From there eliminating weak links was easy. I quickly learned that the vintage patterns I love most are all either impossible to find uncut or are being hocked online for 10x the original selling price. Uh nah. That ruled out the Oscar de la Renta patterns and McCalls 3466 above. I also had to come to terms with my age and admit that I am just too old for a two-piece wedding gown, so I axed McCalls 7540. I was left with Vogue 8814 as the first toile victim. It's perhaps not as pretty as the others but the right length and shape, and easily customizable.
A toile (pronounced "TWARL") is a mock-up made from cheap durable cotton. It allows you to test the proportions of a pattern and edit it piece by piece to fit your real-person shape and taste. Confession: Until this project I had never actually completed a toile. I am generally not about that extra-step life, and honestly I was always working with fabric so cheap it didn't seem worth added cost. This time, though, I knew I'd be working with expensive stuff so I bit the bullet and did the damn toile. It involved tracing the commercial pattern and its markings, cutting the muslin fabric using the traced commercial pattern, sewing all those pieces together, pinning the cheap-o toile dress to my actual shape and marking up problem areas, then RIPPING ALL THAT SHIT APART, only to retrace, recut, and resew the tailored versions. Exhausting.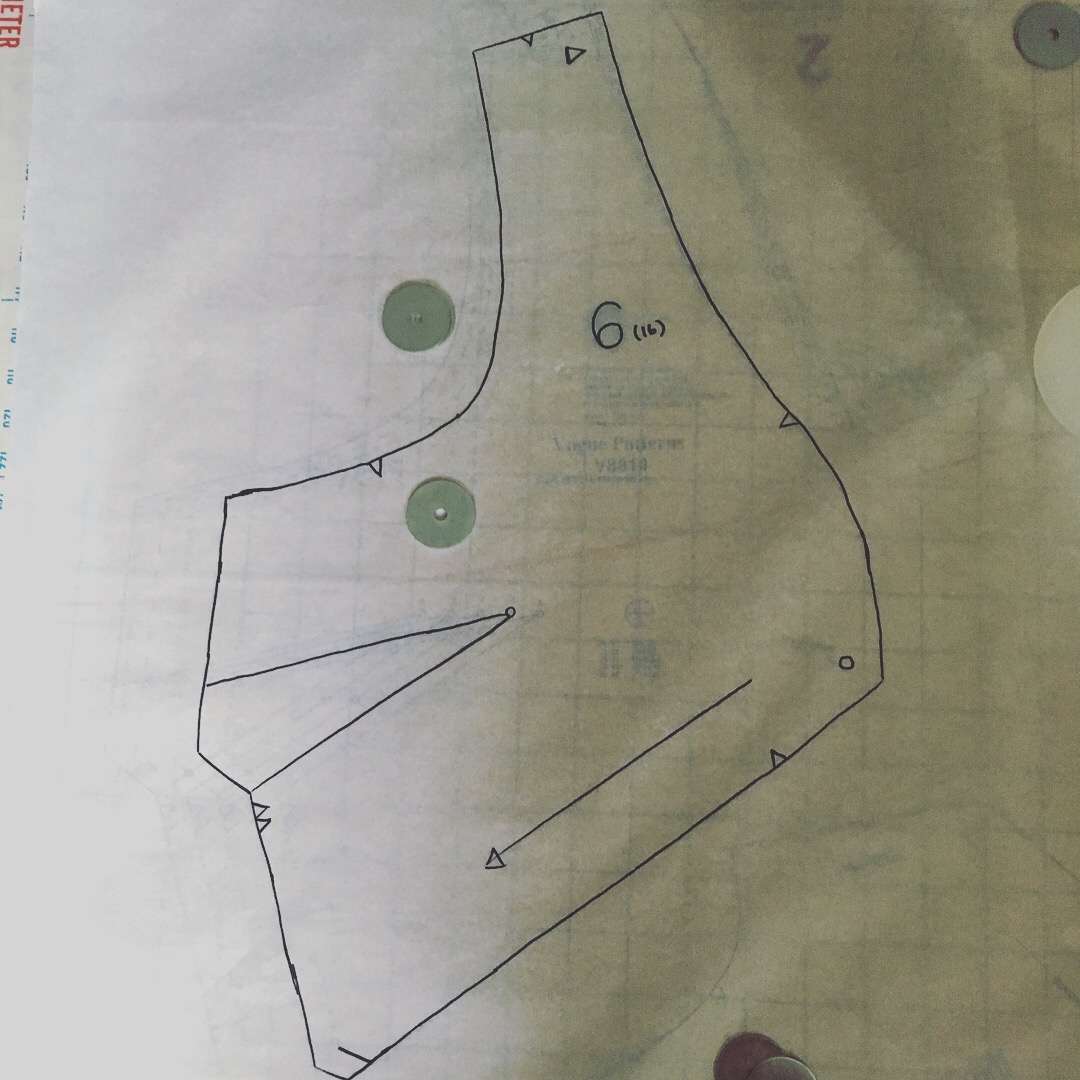 But totally worth the effort. In about 4 hours I had something that was starting to look like a dress, albeit a cheap cotton one with questionable seams and a weird third butt I have no idea how to remove.
You're a saint if you've made it this far in this long, rambling post -- but if so, tune in next week when I cut the Habotai silk and use the modified pattern to sew the top-to-bottom lining of the dress.
xo, Yamanda